How to Register?
Click on the register link below the login form.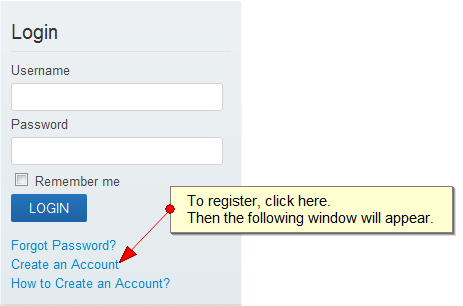 Then a window will appear with the registration form as given below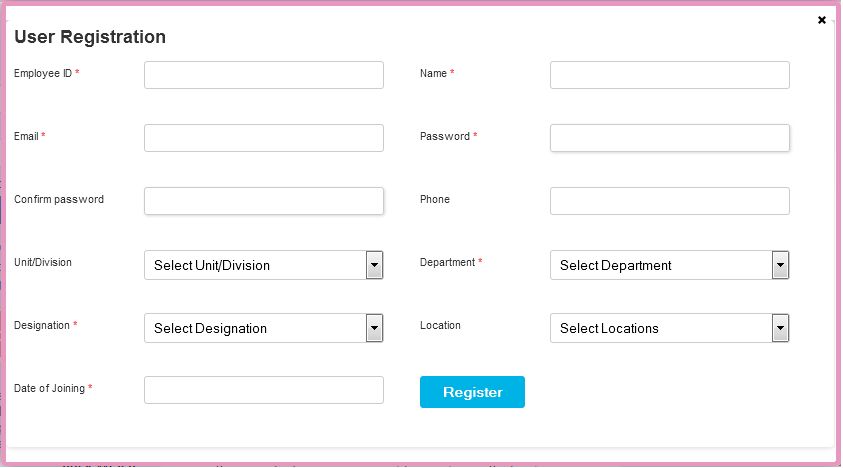 Please provide the details as required and press the register button. Please remember that the administrator has to approve your registration before you could log in. This will be notified to you through your email.